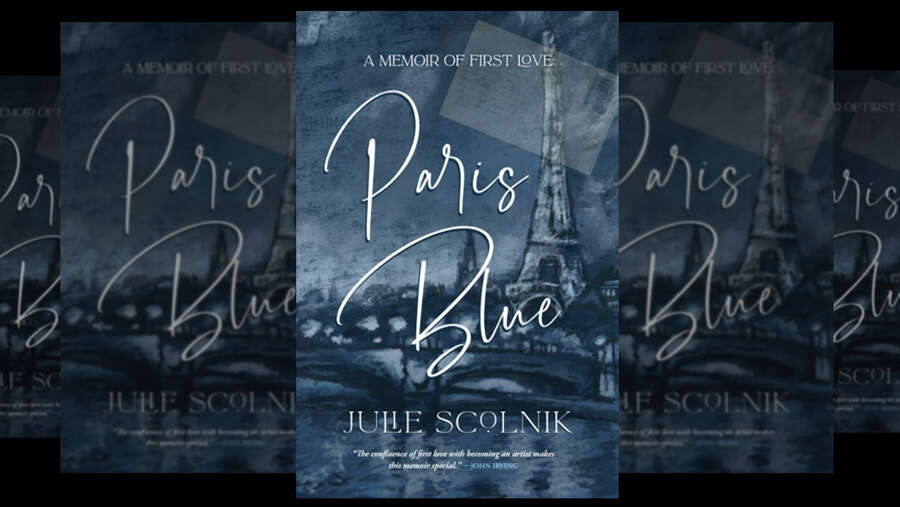 AVAILABLE NOW | Flutist Julie Scolnik publishes her first memoirs
Julie Sconik is a concert flautist and founding artistic director of Mistral Music – a chamber music series founded in 1997 that has become known for its renowned artists, innovative programming and relationship with its audience.
During her early years, Scolnik performed as principal flute with leading orchestras including Emmanuel Music, Boston Ballet, and Boston Lyric Opera. Since then, she has been a regular guest on Boston's WCRB radio – having made more than 30 radio appearances.
His book, Paris Blue: memory of a first love, began in 1976 when Scolnik was a 20-year-old student who arrived in Paris to study the flute. She recounts her meeting with her first love, her sorrows and her experiences in Parisian concert halls in the late 1970s.
Skolnik collaborators included the conductor Sir Simon Rattle with whom she recently held concerts in support of cancer patients after her own battle with the disease in 2005. The performances were held at Boston's Jordan Room and Paris City Hallfor the League Against Cancer.
His book was inspired by a quote that resonated deeply with American poet Scolnik Maya Angelou who said, "There is no greater agony than carrying within yourself an untold story."
"For over forty years I've known I had a story I would one day need to tell, a story that goes beyond just a story of first love," Scolnik told The Violin. Channel. "The memoirs cover several decades of my life, so it's also a lot about the role of memory in our lives."
She hopes readers will take away the feeling "that our memories are not to be suppressed and undone, but cherished, whatever the outcome."
The book has won several literary awards, including the New England Book Festival winner in the Memoir category, the Independent Press Awards: Distinguished Favorite in Memoir, and the Literary Titan Silver Medal Award.
Skolnik tells us that now that the book has been published, she misses the process of putting it all together — a feat that spanned decades of self-reflection and self-awareness.
To buy and read Paris Blue: A Memoir of First LoveClick on here.
The trailer for the book can be viewed below.
Skolnik lives in Boston with her husband, a physicist Michael Browerand has two musical daughters, pianist Sophie Scolnik-Brower and cellist Sasha Scolnik-Brower who often perform together.
Having already created albums with her daughters, Julie will release the complete Bach Flute Sonatas with her daughter in the fall of 2022 with Parma Records.