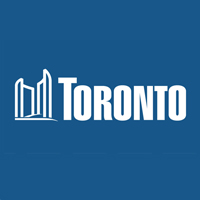 Mayor Tory celebrates Toronto's music industry and the return of live music across the city – City of Toronto
Press release
March 28, 2022
Today, Mayor John Tory recognized the resilience of Toronto's music industry and celebrated the return of live music across the city.
The Mayor visited The Baby G at 1608 Dundas St. W., along with Deputy Mayor Michael Thompson (Scarborough Centre), Deputy Mayor Ana Bailão (Davenport), Councilor Brad Bradford (Beaches–East York) and Allan Reid, President and CEO of the Canadian Academy of Recording Arts and Sciences (CARAS) and the JUNO Awards.
Toronto's concert halls generate a total economic impact of $850 million annually, while providing the equivalent of 10,500 full-time jobs. They also attract and retain young creatives, drive tourism and tourist spending in Toronto, and add to the culture and livability of the city.
To help support our concert venues at the start of the pandemic, the City of Toronto introduced reduced property taxes for each eligible concert venue. In 2020, 48 Toronto locations received this benefit – saving an average of $18,995 – rising to 58 locations last year. After successful 2020s and 2021s, the City has made the decision to make the program permanent to help local venues on an ongoing basis. To date, eligible concert halls in Toronto have collectively saved $1.7 million per year.
To help further, the City is working closely with the music industry to continue to support and grow the music ecosystem that supports musicians and enhances our civic identity, including the new five-year music strategy recommended by the advisory committee. of Toronto Music for Board approval. month. Other good news in the music field include:
Toronto is the host city for the 2022 JUNO Awards, with JUNO Week events taking place Monday, May 9 through Sunday, May 15, and the awards on May 15. The JUNOs will feature Toronto and many of its incredible venues, artists and live music.
In partnership with MusiCounts, Canada's music education charity associated with the JUNO Awards, the City's Music Office has created a series of free and accessible "Industry Insights" videos. The series is a free professional development resource featuring industry experts sharing information and best practices for emerging artists and early-career music entrepreneurs interested in starting a music festival or creating new events. Videos are available here
In recent months, music venues across the city have opened or reopened, from icons like Massey Hall and El Mocambo, to big new spaces like History and small ones like Café Pamenar.
Many of Toronto's major music festivals, promoters, venues and event organizers have confirmed plans to bring live music back for summer 2022.
The return of in-person events and performances signals that the city's vibrant entertainment sector and cultural community are back and ready to reinvigorate Toronto.
The Music Office's City Hall Live series will return this summer with City Hall Live After Dark. This year, the focus will be on partnering for live music events taking place outside of downtown Toronto and reflecting the city's diverse social culture at night.
YYZ Live, the Music Office's partnership with Toronto Pearson Airport which programs live music at the airport, also returns this year. Performances took place from March 14 and will continue until Thursday, March 31. Plans are being discussed for a return during JUNO week and later in the year, providing paid opportunities for local artists.
In 2021, through City's Music 311, City Hall Live and YYZ Live programs, 81 paid performance opportunities were created, supporting 81 acts, 161 individual musicians (42% of whom were Black, Indigenous and of color), 58% of whom were cent acts featuring female-identifying artists. The Amplified Music on Patios (AMP) pilot program, which featured live music on CaféTO patios in the Davenport, Spadina–Fort York, Toronto–Danforth and Beaches–East York neighborhoods from August to October 2021, generated paid concerts for approximately 900 local musicians. Toronto has also hosted numerous virtual or hybrid music festivals and events over the past year, including Manifesto, Global Toronto, Indie Week, AfrowaveTO, Long Winter, Honey Jam, Wavelength, and the 2021 JUNO Awards.
Musicians and the music industry – especially the live music sector – have faced tremendous challenges, especially over the past two years. The City will continue to work with industry to support and develop the sector and the artists it employs.
More information about the City Music Office can be found here
Quote:
"The value of music, musicians and the places that host them has never been more evident. We are committed to doing everything we can to support the entire music community, both in recovering from the pandemic and for the longer term. I'm glad to see that venue and festival performances return to Toronto this year, for what I'm sure will be an exciting and dynamic year. I encourage Toronto residents to support local music venues and get out and enjoy live music again.
– Mayor John Tory
"It's wonderful to welcome the return of our favorite live music venues and festivals and the local and international artists who perform there. I encourage Toronto residents to take full advantage of the musical events happening in the city. this spring and summer.
– Deputy Mayor Michael Thompson (Scarborough Centre), Chair of the Economic and Community Development Committee
"Toronto's music industry and its talent are essential to the cultural fabric of the city. Toronto is home to many diverse and talented artists and venues. I'm so excited that we can all get back to our favorite places to enjoy live music and support our local artists. It's essential to building a strong music ecosystem in our city for years to come.
– Councilor Brad Bradford (Beaches–East York) Chair of the Toronto Music Advisory Committee
"We are so grateful to have partners like the City of Toronto, who share our passion for the arts and continually champion the world-class talent we have right here at home. With live events returning to the city, we look forward to bringing the Toronto music community and fans together in person from May 9-15 when JUNO Week lands in Toronto.
– Allan Reid, President and CEO, CARAS/The JUNO Awards
Toronto is home to more than 2.9 million people whose diversity and experiences make this great city Canada's main economic engine and one of the most diverse and livable cities in the world. As the fourth largest city in North America, Toronto is a world leader in technology, finance, film, music, culture and innovation, and ranks consistently at the top of international rankings thanks to investments supported by its government, residents and businesses. For more information, visit the City's website or follow us on TwitterInstagram or Facebook.
Media Contact: Media Relations, media@toronto.ca