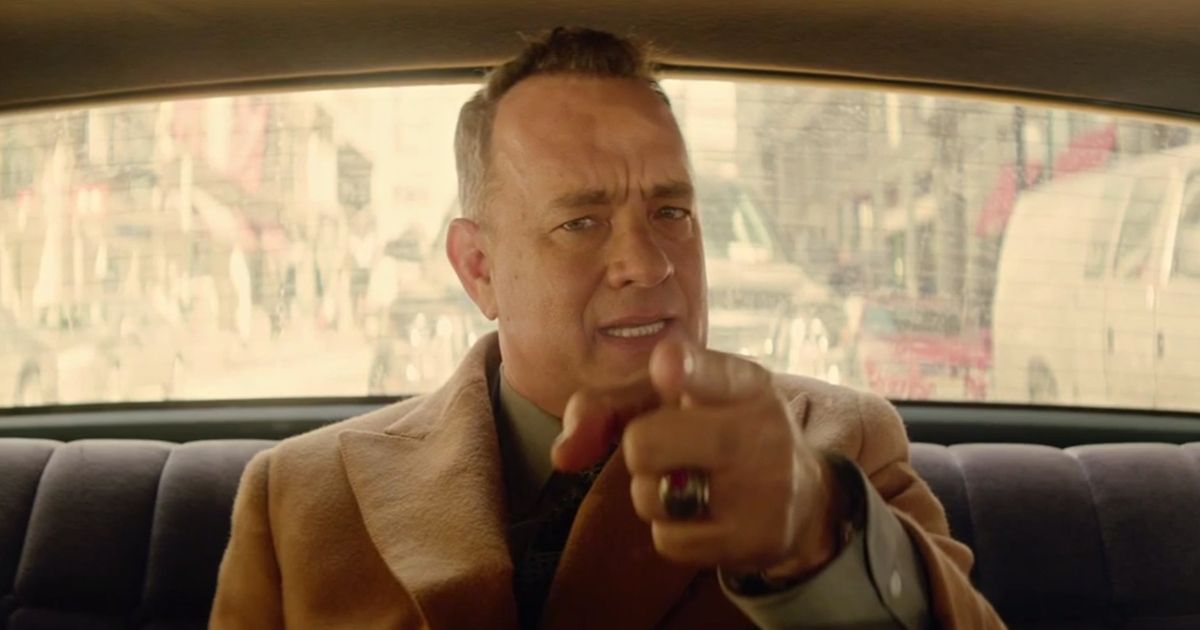 10 Music Videos Featuring Movie Stars
The film and music industries are more closely linked than you might think. Historically, there have been countless instances of stars trying their luck in the other industry, regardless of the outcome. For one thing, there's a long list of singers who have become great actors, with many of them even earning nominations and awards for their performances. Among the best-known cases is the starring role of Lady Gaga in A star is born, for which she was named best actress at the Oscars, and won the statuette for best original song. In turn, it's also going the other way, with Hollywood superstars embarking on musical careers, like Scarlett Johansson, who, in addition to releasing three albums, has also lent her musical talent to many of her roles. as an actress, singing, for example. , songs in Sing 2.
Sometimes the two worlds connect in a different way by both doing what they know best: creating music videos featuring movie stars. Such collaborations are particularly beneficial and can often help a promising player grow in the industry. Sometimes it also happens the other way around, with great actors bolstering lesser-known singers and bands. Whatever the circumstance, when the actor and the singer or the band are well-known stars, the music video becomes an undeniable success. Here are 10 music videos featuring big movie stars.
ten

"Bad Boy 4 Life" – P. Diddy, Black Rob, Mark Curry
Ben Stiller performed alongside many other stars who featured in the music video "Bad Boy 4 Life", a song by P. Diddy, Black Rob and Mark Curry. Directed by Chris Robinson, the music video was released in July 2001 and was subsequently nominated for Best Rap Video at the MTV Video Music Awards and MVPA Awards. Other celebrities making cameos in the video included Dave Navarro, Travis Barker, Richard Dunn, Snoop Dogg, Mike Tyson, Pat O'Brien and Shaquille O'Neal, among others.
Related: Best Biopics About Black Music Icons, Ranked
9

"Drew Barrymore" – SZA
A single titled "Drew Barrymore" was to feature the acclaimed actress. In 2017, SZA released his album CTRLand the same year, under the direction of Dave Meyers, she shot the clip for this song about loneliness. Drew BarrymoreThe singer's story and work inspired the singer throughout her life, which is why she chose to write a song about her. And even though the actress' cameo in the clip was rather short, it was still a significant moment in a production full of details and references.
8

"Remember the Time" – Michael Jackson
"Remember the Time" was one of Michael Jackson's longest music videos, with a running time of nine minutes. Released in 1992 and directed by John Singleton, this short film is set in ancient Egypt and features Jackson, Eddie Murphy, Iman, Tommy "Tiny" Lister and Magic Johnson. Murphy played the pharaoh and Iman the queen, who wanted entertainment. For his part, Jackson played a wizard who caught the annoyed queen's attention with a stunt and a song reminiscing about the time they had shared.
seven

"Has anyone seen my baby?" – The Rolling Stones
In 1997, the actress and director Angelina Jolie starred in the music video "Anybody Seen My Baby?" by the English band The Rolling Stones. Jolie, who had just launched her acting career at the time, played an exotic dancer who, in the middle of a performance, ran away to wander the streets of New York. Mick Jagger, meanwhile, set out to track her down in the city. The song was part of the album Bridges to Babylon of the same year.
6

"Lego House" – Ed Sheeran
Capitalizing on the undeniable physical resemblance between Ed Sheeran and Rupert Grintin 2011, the singer invited the Harry Potter actor to star in his "Lego House" music video. In the video, filmed at the University of Hertfordshire, Grint impersonated Sheeran as he took on the singer's daily tasks such as songwriting, lounging on the tour bus and even performing on stage. Yet, it was eventually revealed that Rupert's character was actually an obsessive fan who stalked Ed Sheeran. At the end of the clip, this fan has finally achieved his goal: while being escorted out of a building, he found himself face to face with his idol.
5

"What goes… comes back" – Justin Timberlake
In February 2007, the clip of "What goes around comes around", a song from Justin Timberlake's second album, was released. The video for this single, which critics considered a sequel to his hit song "Cry Me a River", was directed by Samuel Bayer and featured Scarlett Johansson than the singer's romantic interest. The clip was over nine minutes long, prompting the subsequent release of a short version, and received the MTV Video Music Award for Best Direction, as well as being nominated for Video of the Year.
Related: Best Movie Soundtracks Composed By Famous Music Artists
4

"Cryin'" – Aerosmith
Alicia SilverstoneThe lead role in the "Cryin'" music video marked the first of a series of three collaborations between her and hard rock band Aerosmith, the other two being "Amazing" and "Crazy". In the music video for this song, which is part of the band's eleventh album have a grip, Silverstone starred as a teenage girl who rebelled after finding out her boyfriend was cheating on her. In addition to the actress, Stephen Dorff and Josh Holloway have also made cameos. The video was a hit, winning statuettes for Video of the Year, Viewer's Choice, and Best Group Video at the MTV Video Music Awards.
3

"Love the Way You Lie" – Eminem feat. Rihanna
'Love the Way You Lie' Features Collaboration Between Eminem and Rihanna for Rapper's Album Recovery. The song is inspired by the two singers' experiences with complicated romantic relationships. The 2010 music video was directed by Joseph Kahn, marking his third collaboration with Eminem, and featured Dominique Monaghan and Megan Fox. Initially, Eminem and Kahn felt that Fox wouldn't be interested in participating due to his fame, but the actress immediately agreed because she was such a big fan of the rapper. In the clip, Fox and Monahan played a couple involved in a toxic relationship.
2

"I Really Love You" – Carly Rae Jepsen
tom hank' in Carly Rae Jepsen's 'I Really Like You' music video is possibly one of the most unexpected collaborations in music video history. Especially since it was the actor who offered to play in the production, for CBS News, featuring him in lip-synch with the song as he walked to the recording set. In 2015, when Jepsen and his manager Scooter Braun were looking for a male lead to star in the music video, Braun's close friend Hanks heard the idea and decided to take the plunge. The music video also featured cameos from Vine stars Justin Bieber, Rudy Mancuso and King Bach.
1

"Queenie Eye" – Paul McCartney
"Queenie Eye" is the second single from Paul McCartney's album New released in 2013, and owes its name to a game the singer played as a child. The music video, directed by her daughter Mary's second husband, Simon Aboud, featured a slew of stars and even some of the singer's fans. Among the cameos are Johnny DeppGeorge Ezra, Chris Pine, Jude's Law, Jeremy Irons, Sean Penn, Alice Eve, Meryl Streep, James Corden, Tracey Ullman, Kate Moss, Lily Cole, Laura Bailey, Tom Ford, Howard Long, Jack Savoretti, Gary Barlow and Peter Blake. The stars gradually appeared in McCartney's studio, dancing and singing along to the song as he performed it and played it on the piano.