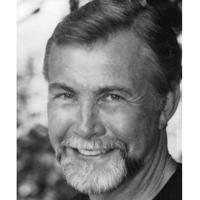 Broadcast and music industry entrepreneur Jim Long has died at 79. | Story
Jim Long, who rose from a teenage record producer and radio host to founding award-winning broadcast and entertainment companies in Dallas, Nashville and Los Angeles, died May 30 of a pulmonary embolism, while he was recovering from knee surgery. He was 79 years old.
Born Timothy John Moynihan, he took his on-air name from his Irish maternal grandfather and began his five-decade career at the age of 18 at WDEW Westfield, MA. This after broadcasting from his parents' basement at the age of 13 and producing the Roger and the Marquees song "Liza Lee" at the age of 15.
At 24, he co-founded the TM Companies with composer Tom Merriman and went on to develop and sell numerous entrepreneurial ventures including production music library FirstCom.
Prior to developing internet-based music licensing service CrucialMusic with partner Tanvi Patel, Long founded and operated award-winning and internationally recognized music publishers, production libraries, record labels and streaming entities: Jim Long Companies , TM Companies, Honest Entertainment Group, OneMusic and Long Pride Broadcast.
The Dallas Morning News once reported in its business section that "Almost everything you hear on the radio – except for news, time and temperature – might have first been the product of 'Jim Long's imagination'.
Long is credited with many industry firsts, including producing music syndication and global multimedia image campaigns for radio and television, creating "shotgun" jingle formats, developing the programming of 24/7 automated radio stations, offering the first production music library on compact disc and the creation of an Internet-based music licensing service. He also formed Honest Entertainment to introduce Irish musical artists to the American market.
Long was diagnosed with Parkinson's disease in 2007, but continued to launch new ventures, most recently serving as president of the Los Angeles-based Elias Music Library until its 2018 sale to BMG-Universal – after which He has taken his retirement.
Long's music placements include Oscar and Golden Globe award-winning films, as well as Clios for broadcast licensing and syndication for radio, television and film. In addition to numerous accolades for his work in commercial advertising, his producer credits include a Grammy-nominated album for legendary entertainer and performer, Jack Jones, and a Country Music Association Trailblazer Award for friend and alum. business partner, Charley Pride.
A memorial service for family and friends will be held Saturday, September 24 at 3 p.m. at Self-Realization Fellowship Lake Sanctuary, 17190 Sunset Blvd., Pacific Palisades.