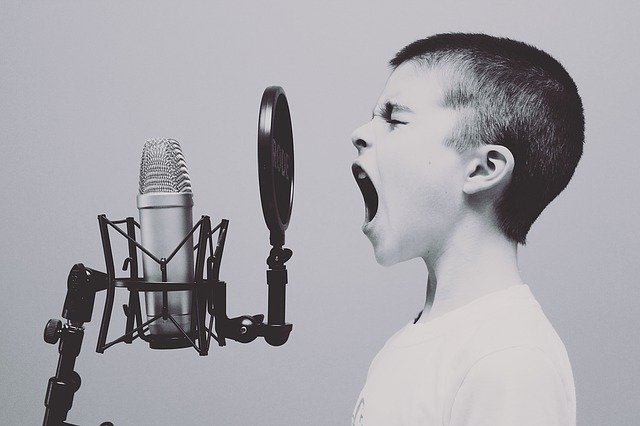 How a Minnesota High School is Teaching Students About the Music Industry
Learn how Minnesota's High School for Recording Arts Professional Discovery Program uses Haulix to teach students about the music industry.
by James Shotwell of Haulix.
GRAMMY Award-winning and NAACP Image Award-nominated band Sounds of Blackness are celebrating the release of their latest single, "Juneteenth Celebration," with help from Haulix and the High School of Recording Arts. The track, written and produced by music director Gary Hines, was recorded at Atomic K and Winterland studios in Minneapolis earlier this year.
Promoting the new track is a group of students from the Vocational Discovery program, a paid extension of Minnesota's High School For The Recording Arts in partnership with Rock The Cause Records. Students in this program use Haulix to share new releases with the industry at large and, in doing so, sharpen their skills for careers later in life. The "Juneteenth Celebration" campaign will include promotion of Gospel, Urban, College and NPR radio formats and more than 1,300 contacts in black American media.
"What we're really doing here is teaching these young people how to become communications specialists or communications professionals," says Scott Herold, Vick Vern Award-winning educator and founder of Rock The Cause Records. "We use the Haulix platform to teach them business writing, [such as] writing press releases, media communications, how to provide news articles, music and videos to the media, how to build relationships with media contacts and how to use Haulix as a tool to deliver effectively and, most importantly , profitably from new media to radio, television, podcasters and anyone we want to build relationships with and who can benefit from the content we provide to them.
Over the past four years, more than 60 historically underserved youth populations have learned to use Haulix through the school's paid career discovery program. Students earn $15 per hour as paid interns for Rock The Cause Records and communicate daily with media professionals around the world through the promotional distribution service.
"We encourage our young people to use Haulix because many of them are artists themselves," says Herold. "They want to figure out how to get their content to the media, and Haulix is ​​a very cost-effective way to get that media out. It's also very user-friendly compared to other services. If you're an independent artist or label, this is the way the best and cheapest way to share your music. The customer service is also fantastic. I can email the team on a Sunday night, and I'll get back to you right away. It's a great way to get in touch. learn more about the industry.
Herold's efforts have already paid off. Since beginning its program, Herold students have worked on promotional campaigns for more than three dozen releases by local and national artists. Students also worked on film and book release campaigns.
While promoting Sounds of Blackness' previous single, "Time for Reparations," HSRA students were able to secure airplay on more than 60 stations nationwide, including 26 BDS reports. The song was also nominated for a 2022 NAACP Vision Award.
When asked if any musicians question the involvement of his students, Herold laughs. "It's always an interesting subject to talk about because a lot of artists are worried that you're giving their album to an intern rather than a top person, but when you explain the program and who these young people are, and the results that they get, most artists say, "You know what? It's the 21st century, and I want to support these kids. After what we've seen in this country with the civil rights uprising, the murder of George Floyd and the disparities we have in America today, many artists are on board. They realize that if they can help [these students] go out and connect with them through their music, they want to do that.
High School For The Recording Arts is a pioneering force in education. Dubbed "hip-hop high" for its world-first approach to connecting with at-risk youth through a hip-hop music program, HSRA is a tuition-free school where students learn about the music industry. music and other creative activities. efforts. You can learn more about HSRA and its programs on the school's official website.
"We're always looking for new projects to work on," adds Herold. "We're also looking for other companies to partner with to build a career for these young people. We have young people ready to work for other PR firms. We can take the first 90 or 120 days and have them paid for by a county or federal program, so you have the opportunity to get to know the intern before hiring them permanently.
He continues: "We are also looking for donations from the private sector, such as artists, musicians or anyone wishing to support the program. You can reach me at rockstar@irockthecause.org or email me at scottherold@hsra.org.
James Shotwell is Director of Customer Engagement at Haulix and host of the company's podcast, Inside Music. He is also a known speaker for promoting careers in the entertainment industry, as well as an entertainment journalist with over a decade of experience. His signatures include Rolling Stone, Alternative Press, Substream Magazine, Nu Sound and Under The Gun Review, among other popular outlets.