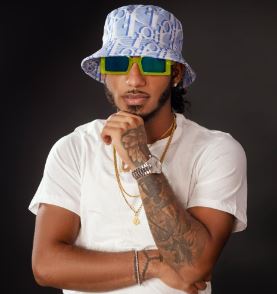 How DJ Ovadose Is Making Huge Waves In The Music Industry At 20
Jasper Thomas, who goes by the stage name of DJ Ovadose, began his journey into the music business when he was eleven years old. Hailing from the Bahamas in the Caribbean, he is a culturally enriched individual who has proven that age is no obstacle on the path to success. Still in his early twenties, DJ Ovadose has achieved countless milestones to date. He has notably won several prestigious awards such as the Elevation Award for People's Choice in 2019 and the Bahamian Icon Award for Outstanding Rising Star in 2018. Moreover, he also owns his own radio station called Ovadose Radio. He also had the opportunity to put on a show in many cities in the Caribbean, in London and in the United States of America.
Although he has come a long way since initiation, his journey has not been easy and without obstacles. As someone who had to start from scratch at a very young age without outside help, DJ Ovadose has strived to establish a solid foothold in the music industry. Also, contrary to most people's belief that artists have an easy life, they often struggle with anxiety and overwhelming instances. DJ Ovadose also had difficulty managing his professional and school life. However, it is undeniable that he is satisfied with his current life as pursuing music has always been his dream. The young DJ proclaimed that while it can be difficult for some people to choose between their passion and a traditional job that could provide stability, they still have to choose their passion. It's because he believes dreams come true when you really work on them. Things may not always go your way, because that's the bitter truth of life. However, that's no excuse to stop pursuing what you want in life. In addition to being a musician, DJ Ovadose is also a model. Previously, he modeled for a local tuxedo company to promote the prom wear line. This event was a huge success and further boosted its popularity. The young musician also does not fail to use his platform to give his support to various causes such as the fight against drug addiction, the fight against bullying, autism awareness, etc. He is an extremely hardworking person who is always in his recording studio when not working in events or shows. If you haven't heard his songs yet, you've definitely missed it. We wish him good luck for all his future projects.