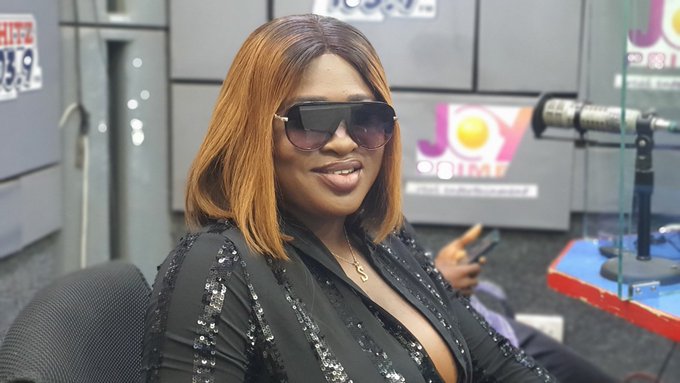 "I feel blacklisted by the music industry" – Sista Afia
Sista Afia. Credit: @flynimaboy — Twitter
Singer and songwriter Francisca Gawugah, known by the stage name Sista Afia, says she feels sidelined by the Ghanaian music industry.
According to her, she is not often rewarded for her hard work at award shows, regardless of the successes she has produced over the years.
Asked by Andy Dosty why her song, 'Asuoden', couldn't win any awards at the VGMAs despite its popularity, she replied, "I don't know if I'm blacklisted in this industry. I've never picked anything up, but I feel like I'm doing so much work.
The "Jeje" singer thinks her silence on feeling blacklisted makes fans feel like she's nonchalant about it, but that's just a guess.
"I can sometimes sit on my bed and cry my heart out. Sometimes I'm in my feelings. They [fans] don't know what I'm going through. I suffer like you," she said on Blow of the day on Hitz FM.
In addition to feeling blacklisted from award shows, the "Corner Corner" singer opened up about how she was booked by event planners, at a lower performance fee, only to be replaced later by other female artists who were paid more than her initial charge.
"Someone will call me for a show and say 'Afia, I want you for a show. I'll give you a sum of money (a small sum)' but the same person will call another female artist, give her the double what she was giving me, and will push me aside – take me off the show. This has happened to me countless times. And I don't know what I did to these event planners ", she revealed.
This, according to the singer, is just one of many incidents that have made her feel like the industry has been neglected.
Despite this, she wouldn't want to be blacklisted any further, therefore, she will instead keep most of the challenges she faces in the music scene to herself.
"There are a lot of things I could say, but do I want to be blacklisted more? No. I'm just going to shut up and do what I have to do," the 'Weather' singer said.
She concluded by saying that her fans are the only people who motivate her to keep making music.
Sista Afia is currently on a media tour promoting her latest single, Makwɛwhich means "I will see" in the Ga language.