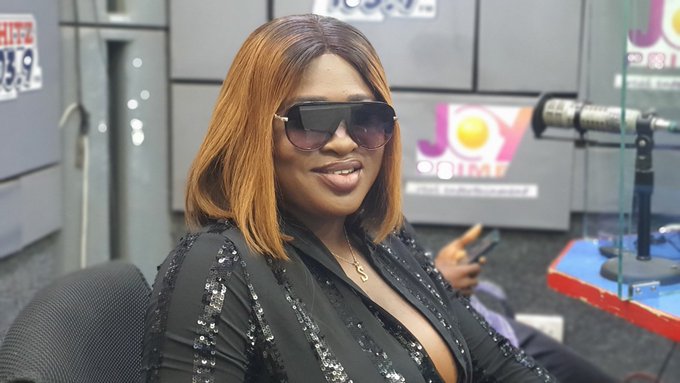 My mom paid for some of my clips – Sista Afia
Sista Afia. Credit: @flynimaboy — Twitter
Singer Francisca Gawugah, better known as Sista Afia, shared how her mother sponsored some of her music videos.
In an interview with Andy Dosty on Blow of the day on Hitz FMon Monday, she opened up about how it's sometimes difficult to get funding to shoot music videos for most of her songs since she's an independent artist. In such circumstances, his mother gives him money.
"Sometimes I wouldn't even have the money to shoot a music video, so she would give me money out of her own pocket," Sista Afia said.
According to the singer, her mother paid for the music videos for "Party", "Asuoden" and "Jeje".
She also added that she was repaying the money to her mother by helping her with her projects in Ghana.
"I pay her back her money, when she needs money to do projects here in Ghana, I help her."
Sista Afia, who is the niece of Ghanaian Bishop Nicholas Duncan-Williams, said she was not born with a silver spoon in her mouth.
She lived in Kumasi as a child and sold baked goods in her neighborhood before her mother took her to the UK when she was 18.
"I am a girl from Kumasi. I stayed in a house where I sold bofrot and pure water before being taken to the UK," she said.
She is currently on a radio tour promoting her new song, "Makwɛ", which was released on August 5, 2022.