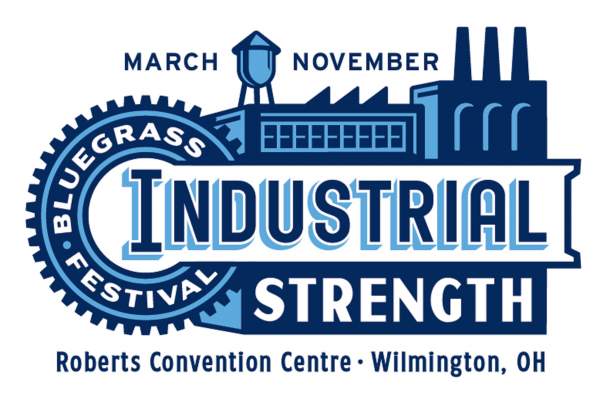 Ohio festival and music legend honored at International Music Awards
The International Bluegrass Music Association (IBMA) honored two Ohio entities last week at their annual conference and awards show: Industrial Strength Bluegrass as Event of the Year; and Paul "Moon" Mullins as the new Bluegrass Music Hall of Fame inductee.
Bluegrass producer, broadcaster and musician Joe Mullins established the Southern Ohio Indoor Music Festival in 2003 and in 2021 expanded the event to a three-day festival, renaming it the Industrial Strength Bluegrass Festival. The bi-annual event is the only indoor bluegrass, old-time, gospel and roots music event of this caliber in the region and features award-winning nationally acclaimed acoustic acts from bluegrass pioneers such as Paul Williams and Doyle Lawson, at rising stars such as The Caleb Daugherty Band and The Po Ramblin' Boys, to modern contemporaries such as Ricky Skaggs and Rhonda Vincent. The festivals are sponsored by Mullins' network of Southwestern Ohio radio stations, WBZI, WEDI and WKFI, collectively called Real Roots Radio.
While Mullins and his band, the Radio Ramblers, host the event, he was quick to shine the spotlight on his wife Tammy and son Daniel, for the roles they play in the production. "The foundation on which this festival was built was put in place by my wife Tammy," Mullins said during his acceptance speech. "Daniel has done a great job renaming and producing the event over the past few years, but the head builder is here, my wife."
The next Industrial Strength Bluegrass Festival will take place November 10, 11, and 12 and will feature Dan Tyminski, The Del McCoury Band, The Grascals, and more.