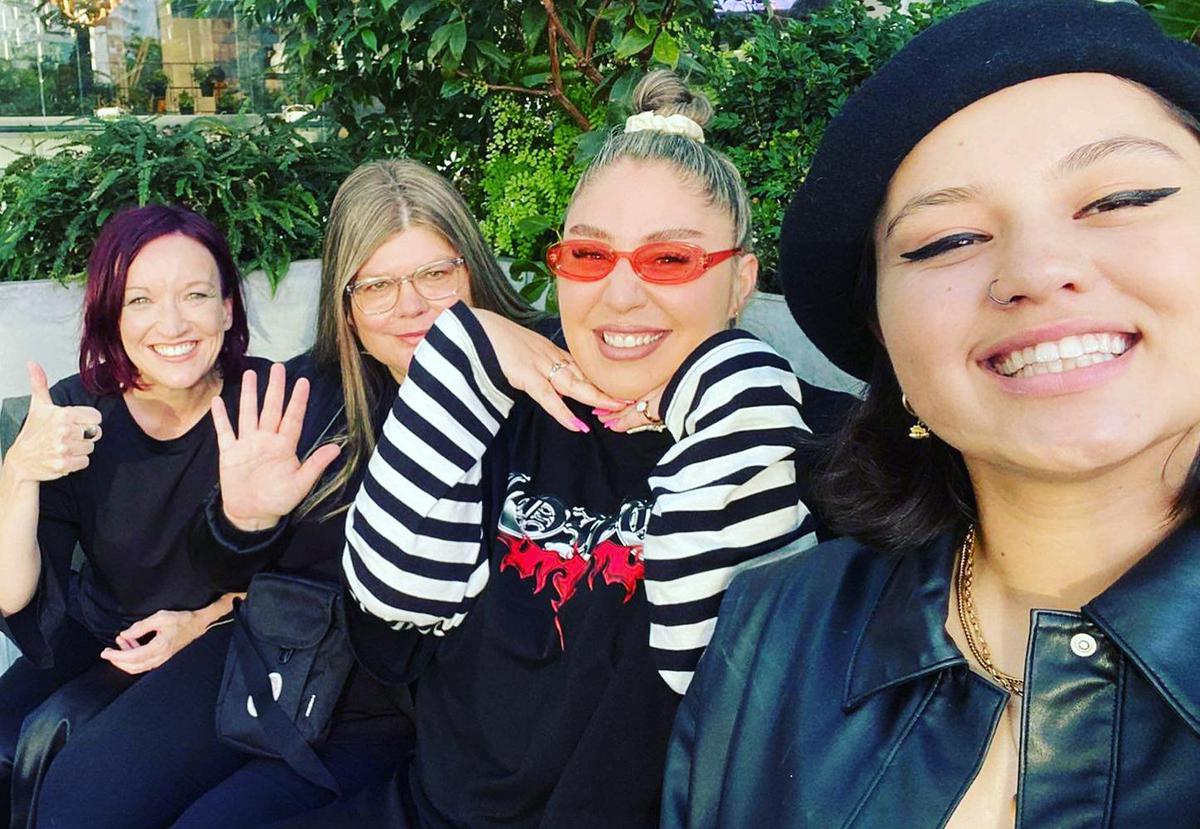 The women who are upping the tempo of New Zealand's music industry
NICOLE THOMAS
After working at Warner Music NZ as an advertising manager for eight years, Nicole left to found NicNak Media, an independent music management and advertising company, in 2015 with journalist and music writer Paula Yeoman.
Their stable of artists now includes three-time NZ Music Award nominee Paige and Theia, and they have done PR for the likes of Julia Stone, Flume, Ladyhawke and Broods. Nicole and Paula were co-winners of the 2021 Music Managers Forum Manager of the Year award.
How did you feel leaving a major label to launch NicNak?
It was really scary. I was in my dream job. I absolutely loved it. I was starting to do amazing things; like Ed Sheeran would come to town and I would take him and go on tour with him. It was so much fun. It took me a long time to take the plunge, but I wish I had done it sooner now.
What made you go out on your own?
If I don't learn or grow, I start to feel like I'm getting stale. If I feel that, it's time to move on. Leaving to start your own business is so scary but scary as it is, I would totally recommend it to anyone. Because you are creating this thing for yourself.
Now, seven years later, we are five. We just launched the Lil Sister brand to work with new and emerging artists and we started a small record label. We've grown, which is really exciting.
What do you like the most about being independent?
We work with the artists we really want to work with and champion them. Even though it was great to work for a label, we tell you who to push. We also push everyone as hard as possible to get as much traction as possible.
It's the same thing on the management side. We work so closely with our artists and are so passionate about them that we just want to see them succeed. It's hard work and you're constantly trying to get people to hear your artists. It's a total mess. It's definitely for love. We're a little crazy because that's all we do; live and breathe music.
What about the women behind the scenes in the industry?
It's hard. There are not many female managers in the industry. The few that are here are amazing, but it would be nice to see more. It's been a boys' club for a while. We know these guys and we love a lot of them and they're our friends, but the whole culture – not just in New Zealand music but in all industries around the world – has been very male oriented.
But that is changing a lot, especially in recent years. People are starting to look at their behavior and change their attitudes.
It's ongoing and it's hard. But that's why we stick with it. If we were to leave, there would be two fewer women working behind the scenes in the industry. It's not good, especially for the young women who are coming. It's good to have role models and to have a female presence in the industry trying to bring about change.
MMF frontman Teresa Patterson wearing a Scribe t-shirt on New Zealand Music T-Shirt Day last year. Photo / Provided
TERESA PATTERSON
Teresa Patterson ran Virgin Records in New Zealand for 10 years before moving into artist management, where she guided some of Aotearoa's biggest artists, including Scribe, Six60 and Elemeno P, to the top charts here and abroad.
She is now President of the Music Managers Forum Aotearoa and in 2018, together with Lani Purkis and Julia Deans, founded the annual Milk and Honey Festival, which celebrates female-identifying and non-sexist/non-binary people on and off stage.
Can you tell us how you got involved in the Music Managers Forum?
I've been part of it since its inception in 2004. I really believe in giving back to the industry and helping people. It's a minefield, especially when you're just starting out.
We organize numerous professional development seminars and individual mentoring. If you don't have a manager, you have access to managers and industry experts – publishing people, touring people, publicists, people who can help you do social media – so so you can learn those skills or figure out what you need to do to release music or get a ride. You can even ask someone to walk you through a project.
You've been involved in managing chart-topping artists, managing record labels, you've been heavily involved with the Big Day Out music festival. What accomplishment are you most proud of?
Take off the milk and honey. This was done in response to the lack of female artists in festival lineups. The first year (2019), we had six concerts in four cities on the same night. We wanted to do something different that allowed us to be national.
More than 30 female artists have performed in these venues around Aotearoa. All but one have been sold. The sites supported us with all female bar staff and all female security. So much criticism has been received about the safety of people in the space and the impressive and welcoming environment.
To give to all these women, Bipoc [black, indigenous, and people of colour], non-binary artists a platform and seeing audiences respond positively was really satisfying. And it showed that female artists can sell. It was such a proud moment.
Is this a positive time in the industry?
True, but we are only at the beginning. I am part of the SoundCheck Aotearoa action group, which I was involved in from the start in 2020, and which started because there was recognition of the challenges within the industry for women, people non-binary, and also culturally .
I'm a Pacific Islander woman and I've been prejudiced – that's the best way to put it – my entire career. I'm a double minority and I struggled with that. It's definitely an exciting time for change within the industry. But change has to come from the top and sometimes it takes time. There needs to be more women in positions of power – in leadership positions, like music directors, and in festival lineups – and there needs to be more Bipoc representation in all of this, too.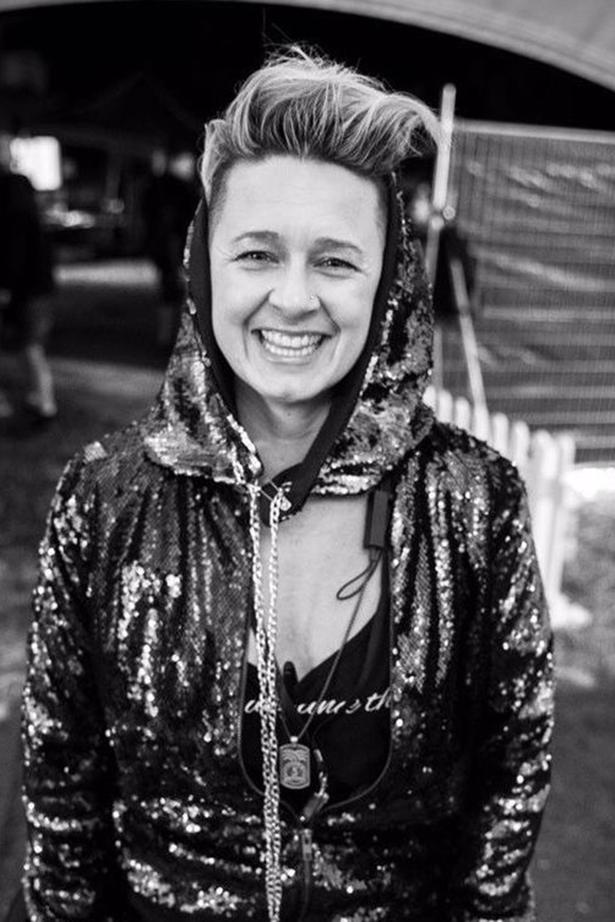 Sarin Moddle started Thechangeover.org and Inclusion Rider. Photo / Provided
SARIN-MODULE
The former 95bFM host and marketing assistant now works as a tour manager, most recently for Crowded House's Australian tour, and as a production coordinator for live events. Sarin created Thechangeover.org, a resource center that offers tools for diversity, inclusion and equity for all sectors of the live performance industry, and is also the originator of the Inclusion initiative Rider, a way for artists to ensure fair representation on and off stage at shows and festivals.
What surprised you about working behind the scenes when you started?
There are a lot more spreadsheets involved than anyone realizes.
Hosting live shows must be stressful. How do you handle this stress?
Probably better now than 10 years ago… I learned a few things; "burger and fries nobody dies" nothing is ever as bad as you think and when you build strong relationships with the people you work with there is always someone there to help and support you when You need it.
I also learned to create time for myself to breathe fresh air and endorphins. Every time I go to the venue, I have my skipping rope and a pair of skates. When everyone's going on dinner break, I go to the parking lot and jump for 20 minutes.
Can you explain what an inclusion rider is?
It's a tool anyone can put into a contract that specifies they want a broader representation of whatever type they choose included in the event they're working on or the stage they're working on. cheek. It was launched in the film industry.
How did you come to create it for the music industry?
A good friend of mine is an electronic music DJ and over the years we have had many conversations about representation, equality and discrimination within the industry. He's a cis white dude and we were talking about inclusion runners and he said, "Well, why don't we start using one?" and he asked me if I had one.
I didn't and I couldn't find any on the internet. I knew musicians who had implemented them and reached out to people, but no one wanted to share what was in their contract, and I couldn't find any examples. So I wrote one.
How did you find this process?
I didn't because I love doing mental and physical work for people who should be doing it themselves. I would have so much preferred not to have to spend a lot of unpaid time doing this and shamelessly shouting about it from the rooftops and applying for Creative NZ funding to build Thechangeover.org. I would rather not do any of this. But I recognized that if I wasn't going to do it, how would I know someone else would? If not me, then who?
It may not be what you planned to do, but the work you have done is incredibly inspiring.
If there's one thing that I hope the work I've done inspires in someone, it's just that feeling of "if it's not you, then who?" If you're not going to get up and do something about these things, then who do you expect to do it for you?