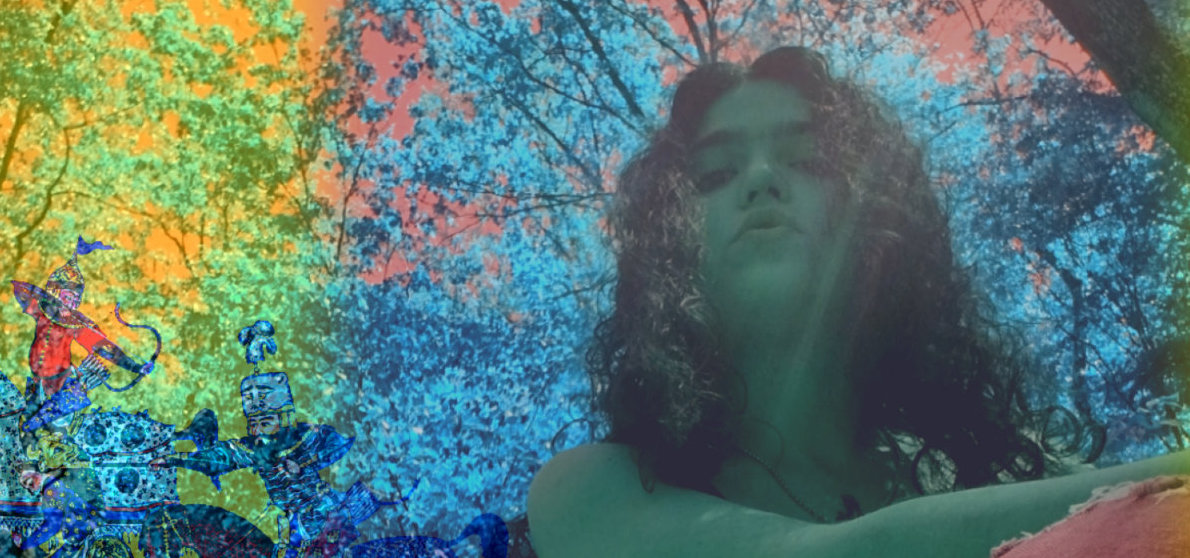 Zahra Daftar Is Alive And Blessed, And More Music News And Gossip
EASY, BREEZY: I do not know who Zahra Daftar is, and I have no idea of ​​his connection or involvement with the Athenian music scene. What I do know is that she just released a killer new album named alive and blessed. This seven-song release sits firmly at the intersection of indie electro-pop and trip hop. Indeed, a few of those tracks (notably "Down To The Letter" and "Show Me") could easily have enjoyed a past life as early Danger Mouse productions or even WesdaRuler mixtape tracks. Daftar's voice is soft and relaxed but not exhausted, worn and threadbare. Fans of, say, Sia, Sade or Portishead should find an easy home here. Find it at zahradaftar.bandcamp.com.
MY RULES: The irrepressible food eater has once again blessed classic hardcore fans. Right after seeing their album released on vinyl, the band released Spring '22 Tour Band, whose title should be entirely self-explanatory. The self-referential sample of River bank right at the beginning of the spectacular "Badge Number" is also a good idea. At some point, there's very little to say about it, because there are only a limited number of ways to say "strong, fast, etc." So while I don't think anyone should have to listen to this, I honestly can't imagine anyone so prone to come away disappointed at all. Find your happiness on futileforce.bandcamp.com.
DON'T LOOK BACK IN ANGER: Having worked on it, so to speak, since its release, musician and songwriter Drew Beskin will play his last live set promoting his album problem for the people during the middle portion of the show which takes place on Saturday, May 28 at the 40 Watt Club. Bookending Beskin and his band tonight are in Atlanta silent dogs (formerly Trances Arc) headliner and new band from Athens Echolocations opening. Beskin describes the latter as "an awesome band that sounds 50s/60s", so consider yourself advised. Doors are at 8 p.m. and music starts at 9 p.m. He also reports that after this show he is expected to keep a low profile until around September when he will start working on his upcoming new album. Get up to date at drawbeskin.bandcamp.com.
PLEASE HELP IF POSSIBLE: Perhaps the hardest working man in Athens music – or at least the most consistently productive – needs our help. Mike Dyer, who writes and records under various names including Cabbage Looper and Killa Cabbi, suffered a fire and lost all of his possessions, including his music production equipment. Funds for his recovery are being raised, and you can contribute to a dedicated GoFundMe campaign via gofund.me/1be6342a or help directly via Venmo at @Michael-Dyer-121. If you are unfamiliar with his work, which absolutely no regular reader of this column should be, please familiarize yourself with echobassrecords.bandcamp.com.
SUMMER SELECTION: Sebastian Marquez (Dead Neighbors) has released a charity single under his new mud ring name, which is sometimes styled as SLM_RNG. The track is called "SLM_RNG_Wrinkles, Creases, Grooves". And it is, indeed, a groovy indie-pop track that's a little soaring but, melodically speaking, incredibly similar to old Athens band Masters Of The Hemisphere. Marquez reports that all proceeds from this song will go to the Feminist Women's Health Center in Atlanta. So, check it out and drop a dollar if you want. Head over to slimering.bandcamp.com to find what you're looking for.
PUT A LOAD ON YOUR FEET: The 2022 Athens Surf Stomp will take place at Southern Brewing Co. on Saturday, May 28. Doors are at 2:30 p.m. and music starts at 3 p.m. The lineup for this year's event is El Capitan and the Reluctant Sadists (3:00 p.m.), The spectrum of surfing (3:50 p.m.), The Mystery Men? (4:40 p.m.), Naughty Waikiki (5:30 p.m.), Panic Genki Genki (6:20 p.m.), Overseas (7:10 p.m.), The KBK (8 p.m.), and tryco (8:50 p.m.). DJ between bands Nate Mitchell and Kurt Wood will spin records to keep your attention and excitement. Tickets are only $7 in advance and only $10 at the door. For more information and tickets, please visit facebook.com/AubreyEntertainmentAthensGA.
Do you like what you just read? Support Flagpole by donating today. Every dollar you donate helps fund our continued mission to provide Athens with quality, independent journalism.